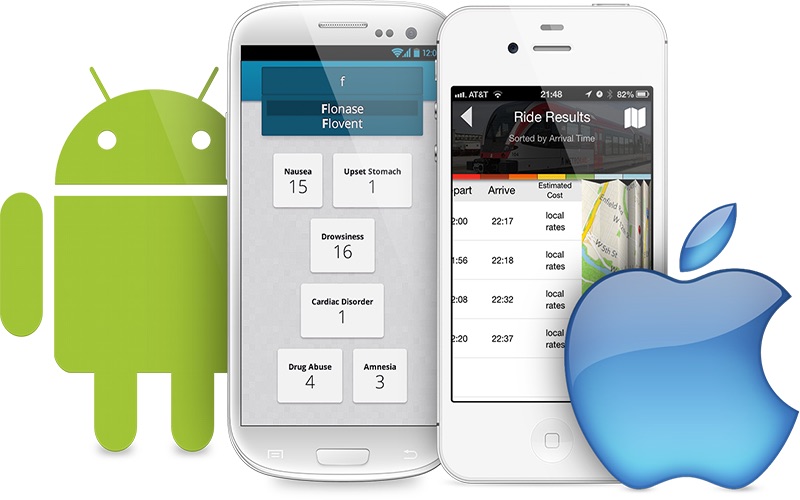 Most small business apps through me will cost
somewhere between $1400 and $3800 US dollars
. One consideration is whether or not you will handle your own key-signing and distribution in the App stores themselves. I can do this for you using my own Apple Developer account and my own digital app-signing keys, or we can create your own separate account (however that adds costs: for example you've got a $99.00 USD fee paid to Apple right off he bat, and that's a yearly fee). As with websites, I normally assume that you'll want it in Chinese as well, so my prices include that too. I require half of the development fees up front plus any incidental costs (such as $99.00 for your own Apple Developer account, but that isn't absolutely required).
The amount of developer time required to produce an app has gone down significantly over the last few years. This means lower costs for you, a consumer of software development services. I can make you virtually any kind of app you'd like. I can even make basic, for lack of a better word/phrase, "low-intensity" games if you want that. Although I originally "got into" programming via an interest in computer games (as a child from 1982-84 I created some simple games in BASIC on my TI-99), I don't make those kind of apps now because it's not cost efficient. While it's possible to make some low-intensity games with the mobile app development framework I use (
the Cordova framework
, Cordova is also called "Phonegap"), it is best to make games using the native development languages of iOS and Android. The Cordova/Phonegap framework allows developers to use javascript/Node.js and then compile them into code which can access all of your mobile device's tools: such as the camera, a local database on the phone, the compass, geolocation etc.. If your app does not require super-high processing power, as many games do, developers can now create an astonishing variety of
mobile operating system apps
(meaning software running on the phone itself, not simply a webpage that requires a network connection, which can be unreliable) for much less than they used to. However, while app development prices have come down, they are usually still more expensive than a website version of the same app.
If you need an app developer in Shenzhen, Guangzhou or Shanghai, China who speaks English please give me a call or email.