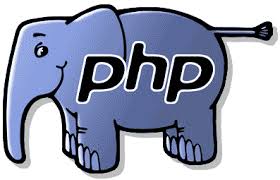 If you'd like a rock-solid web designer in Shenzhen, Guangzhou, Hong Kong or even Shanghai, China (and one who's easy to communicate with): I'm your choice. I use PHP as my main web-programming language, which is exceedingly popular world-wide. PHP is also popular with software and web designers in China and Hong Kong as well. Regardless, of what "kind" of developer you may or may not think you need: don't hesitate to contact me directly so that we can meet in person or at least speak on the phone. I live in the Luohu district of Shenzhen, China and if you're anywhere near me down in south China we should meet. While it's true that most aspects of web design can be done from afar, there are good reasons to hire a web design company in Hong Kong, Guangzhou or Shenzhen locally. Both Shenzhen and Hong Kong are great cities to live in. While there are many web designers and developers in Shenzhen, Shanghai and Hong Kong, China, there are not many who are fluent in both English and Chinese. If you are located anywhere in China's Guangdong province I would love to be your go-to-guy for website design and development. And if you are in Shanghai I have no problem doing skype discussions. I also can develop other applications such as web-scraping and bulk-email programs. Hiring a US citizen web developer in China is not necessarily more expensive either. I know and interact with Chinese designers locally, and read the same books (and in the same language) they do.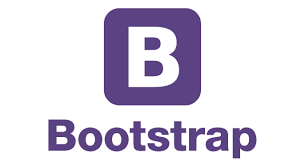 Bootstrap is an open-source, front-end CSS framework developed by Twitter. Chinese web designers love Bootstrap. (Essentially, front-end design relates to what is going on in the browser in front of the user, and what the user sees, clicks, and interacts with.) In many ways, front-end development is not as difficult as back-end development, but at times I feel like it's slightly more difficult (notice the different spelling of front-end when used as a modifier as opposed to the noun form, I'm afraid you might not understand that I do in fact know how to use/spell the term). I hope you find my artistic skills sufficient for your website-design purposes.
I am better at back-end development
: but I'm not worried about it because, increasingly, business websites these days need a back-end database and various types of functionality happening behind the scenes as well. Further, I'm moving well-into becoming a truly "full-stack" developer. A full-stack developer is someone who is proficient in both back-end and front-end technologies. I have written complex programs which do more than you're likely to need as a small businessman or woman. However, it pays off to have someone who can see, from start to finish, exactly what is required prior to commencing that project; and who can debug any complex problem that may arise. In fact, true programming is mainly about debugging. Anyone can program until something goes wrong. So, if you're looking for a full-stack web developer and designer in China or Hong Kong: you've found one. Again, if you are in Shanghai: there is nothing preventing me serving as your website designer as well.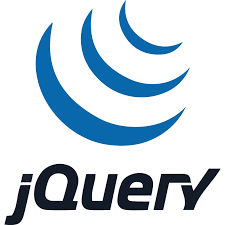 jQuery is a javascript framework which aims to make programming results compatible with all browsers. If you've already got a site/system built (or half-way built) using a particular set of technologies different than the ones I use, this may be of concern to you. Actually, it should be of concern to you. For most people it won't matter what programming language(s) I use: you just want the results. At the end of the day, that is nearly all that matters. In any event, please ask first before deciding that I can't (or wouldn't) take on such a project due to the fact that I don't focus on a particular language or framework which you believe needs to be part of your next project. As I discuss below, I normally use PHP (though I'm starting to love Python as well!) on the back end for web development and design projects. I have built very complex server-side programs in the past, and over the last few years have taken a good stab at becoming truly proficient on the front end. If you're really interested in how cutting edge I am (or am not), I can tell you that I'm learning Bootstrap (a CSS3 framework), and in fact this site's front end was built mainly with Bootstrap. Using this framework helps a web designer (or web design company) make sites mobile-friendly in a relatively quick and efficient way. It tends to speed up development time when you've got to make certain that your site is easily viewed on mobile devices.